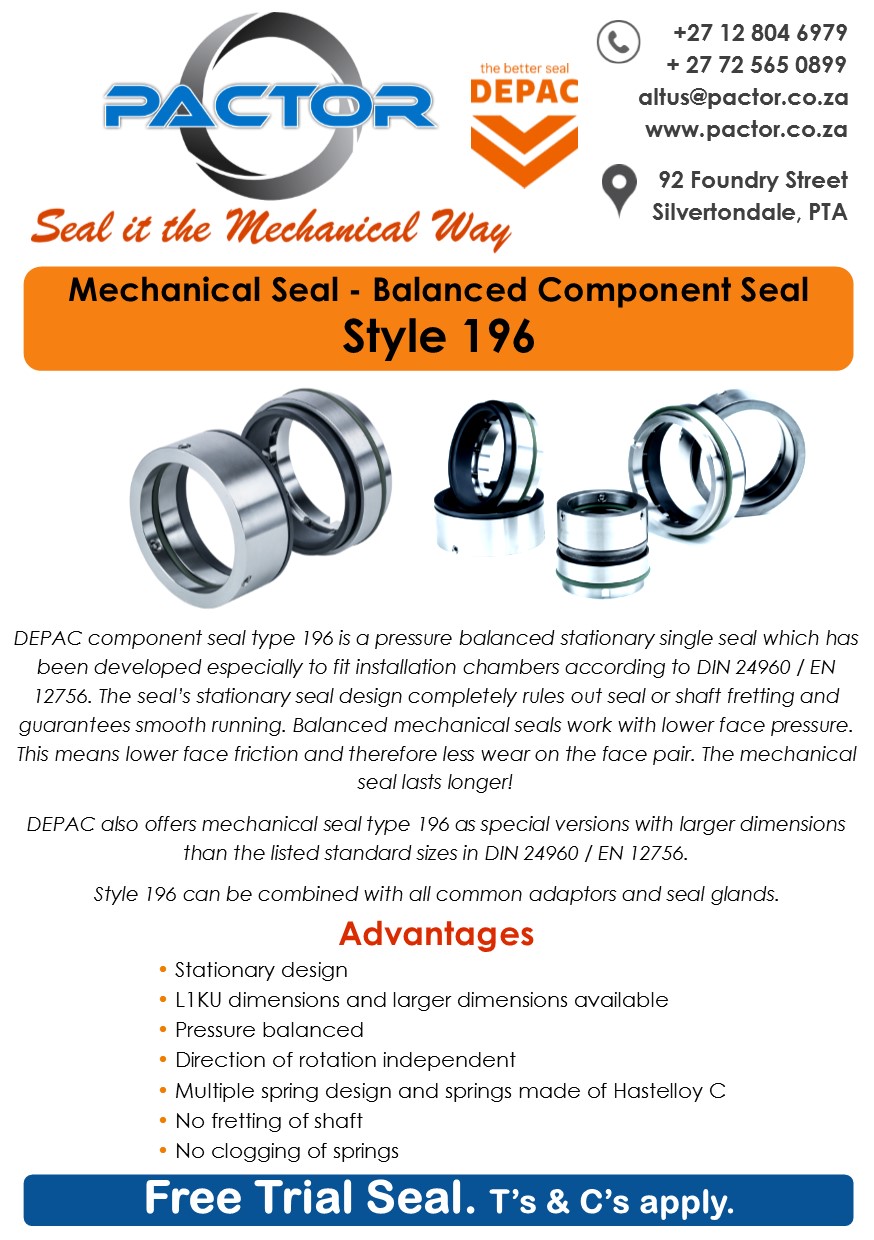 DEPAC component seal type 196 is a pressure balanced stationary single seal which has been developed especially to fit installation chambers according to DIN 24960 / EN 12756. The seal's stationary seal design completely rules out seal or shaft fretting and guarantees smooth running. Balanced mechanical seals work with lower face pressure. This means lower face friction and therefore less wear on the face pair. The mechanical seal lasts longer!
DEPAC also offers mechanical seal type 196 as special versions with larger dimensions than the listed standard sizes in DIN 24960 / EN 12756.
Style 196 can be combined with all common adaptors and seal glands.
Advantages
Stationary design

L1KU dimensions and larger dimensions available

Pressure balanced

Direction of rotation independent

Multiple spring design and springs made of Hastelloy C

No fretting of shaft

No clogging of springs
Technical specifications
Operating range*
Pressure: 700 mm Hg up to 30 bar

Temperature: depending on Elastomer

Sliding velocity: up to 30 m/s
Maximum temperature / pressure / speed indicates operating extremes independently and does not imply the seal will function at these extremes at the same time. Contact Pactor if in doubt.
Dimensions
Shaft diameter:: 16 – 100 mm

1." – 4."

Special sizes available on request
Materials
Metal parts: 1.4571

Springs: Hastelloy C

Seal faces:

Silicione carbide (Q1, Q2)

Tungsten carbide (U2)

Carbon graphite (A, B)

O-Rings:

FKM

EPDM

PTFE

FEP wrapped

Silicone

AlfasR

KalrezR